Le GenoCost vise à placer le génocide congolais au centre des conversations de notre nation.
Pour la toute première fois, nous avons vu un candidat présidentiel, Seth Kikuni, évoquer le 2 août comme la journée officielle de commémoration du génocide congolais. Nous espérons que d'autres leaders de la scène politique congolaise se joindront également à la conversation et prendront position sur ce sujet.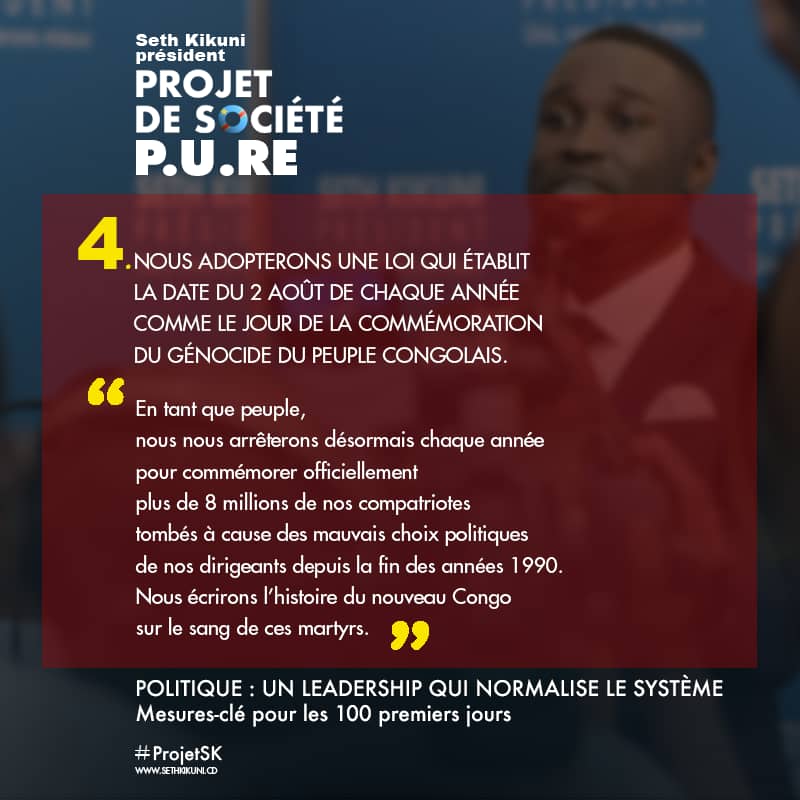 ---
English
---
The Geno-Cost campaign champions placing the Congolese Genocide at the centre of our nation's narrative.
For the very first time, we have seen a presidential candidate, Seth Kikuni, in support of having an official day of remembrance for the Congolese Genocide on the 2nd of August.
We hope that more leaders in the Congolese political arena will also join the conversation and take a stand.